Professional Auto-Electrical Repair Service in Werribee And Melbourne
Latest models that have incorporated technical wiring need electrical support. Having an auto repair service that is an expert in dealing with auto-electric repair and service saves you time, effort, and money.
GP Mobile Mechanic is a qualified service provider for auto-electrics. With more than 15 years of industry experience, we ensure that we are updated on all automotive advancements to provide our customers with nothing but the best.Our technicians stay updated with the latest machinery, their technicalities, problems, and solutions. From short circuits to frayed wires or the engine issues to battery failure, all this and more can result in electrical faults.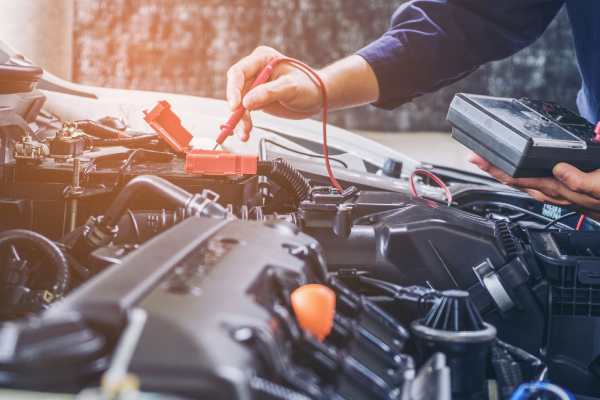 We are a car repair service on wheels. Therefore, we reach to our customers so that they don't have to disturb their busy schedules. Whether you need our services at your home, office or any other location, our team will reach you as fast as possible in Werribee and Melbourne.
Why Do You Need an Auto-electrician For Your Cars?
If your car has covered plenty of mileage, and has aged quite a bit, then electric defuses in your vehicle are a very real possibility. You need to keep a regular check of your car's electrical components to ensure it functions smoothly. This preventsany severe damage from affecting your vehicle.
Signs that your auto-electrics are malfunctioning:
● Dashboard features stop working normally
● Driver buttons are not operational
● Frequent shutting down of the vehicle
● Engine won't crank properly
● Car takes longer to start
● Increased fuel consumption
● Headlights function abnormally
● Burning smell from the bonnet
● Fuse keeps blowing out
If you come across any of these signs, then it is high timeto take a visit or call GP Mobile Mechanic to your suitable location.
Experts at your service
Whether you need something as simple as changing headlights or more complex like changing the whole wiring, our auto-electricians can easily fulfil all your automotive needs.We practice a comprehensive procedure to repair your vehicle that includes a detailed diagnosis, followed by advice, solutions, and your approval. We proceed with the repair work only after you agree to continue with us. High-quality equipment and tools are used to inspect the system, and only genuine replacements are employed for maintaining the efficacy of your vehicle along with its warranty.
Available on fleet, you can call GP Mobile Mechanic anytime, anywhere in Werribee and Melbourne. As the safety of you and your family depends on your car's safety, its always a good idea to go for a reliable service having experience and skill in auto-electrics. GP Mobile Mechanic serves provides these services at an affordable price coupled with a fast turnaround time.
Advanced Auto Electrical Issues, GP Mobile Mechanic Got Your Back
Expert auto electricians at GP Mobile Mechanic can service all makes and models. Today's advanced vehicles run on software-based electronics. This means that you don't need to waste money on auto spare parts. We also assist with the latest electronic model's repair and service in Werribee.
Emergency auto-electric service in Werribee and Melbourne
To avoid any emergency situations, it is always recommended by professional car engineers that your vehicle is regularly maintained. However, certain situations are unpredictable. And we've got you covered for such emergencies. If you find yourself stuck on an unknown lane with a fused vehicle, give us a call to assist you with the repair.
Being a reliable automotive service provider for more than 15 years, GP Mobile Mechanic is fully accredited to service a variety of cars. Our technicians will visit you fully equipped to ensure that you have a fully functional vehicle. Contact us for emergencies as well as regular maintenance for auto-electrical repair and service.