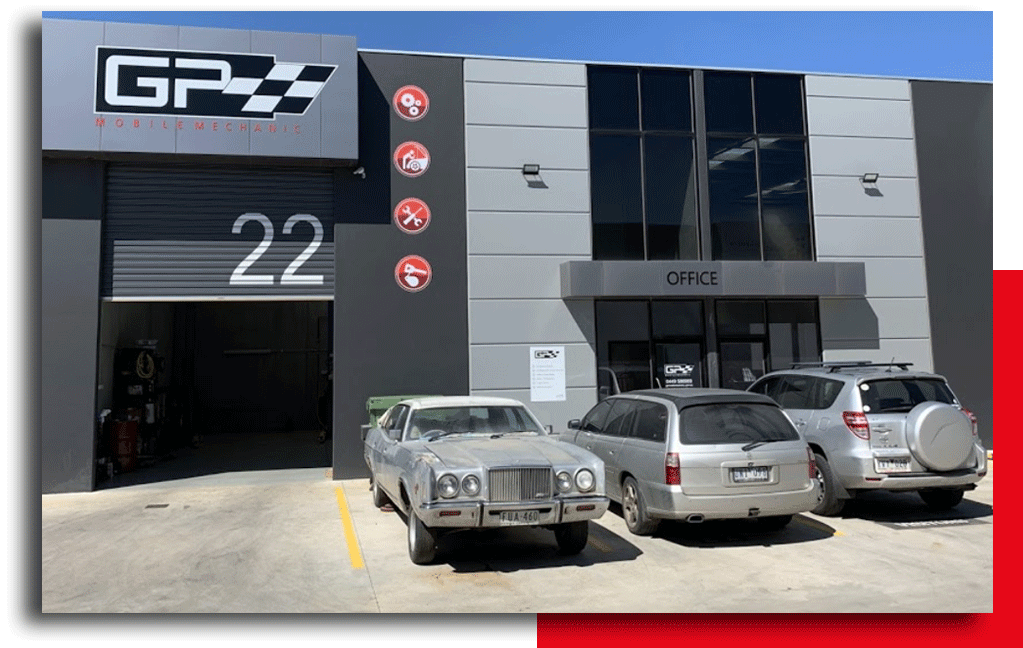 GP Mobile Mechanic: Your One-Stop Shop for Car Service and Repair In Werribee, Melbourne
It's not a pretty scenario is your car breaks down. This can cause great inconvenience. That's why it's important to have a reliable car repair service such as GP Mobile Mechanic by your side. We are an on-site repair service, there for you at all times. If bringing your car to our workshop is not possible, then don't worry! One of our expert technicians will visit your location to repair it no matter where you are in Werribee.
Armed with 15 years of experience, our team consists of industry experts who are ready to meet all your automotive needs. We use only the latest technology, equipment, and products, to repair your vehicle. Whether your car needs minor or major repairs, experts at GP Mobile Mechanic are ready to help you out.
Automotive services provided by our dedicated staff will always ensure your satisfaction. Our mechanics service all makes and models in and around Melbourne. Car body part repair and replacement is a pricey, tedious task. With GP Mobile Mechanic, you can save your time, effort, and money.
Services Offered at GP Mobile Mechanic
Our extensive range of services are provided by our expert team to remote regions in Werribee. Bring in your vehicle or call us, and we will do the needful. Our comprehensive car repair services include:
● Mobile mechanic
● Pre-purchase inspection
● Auto electrical
● Car battery replacement
● Roadside assistance
● Logbook servicing
● Brake and clutch services
● Radiator repairs
● Fleet maintenance
● Disc and drum machining
● Car air conditioning
● All major and minor mechanical repairs and more
We are there to give your car the care and attention it deserves.
Why Choose GP Mobile Mechanic for Car Service?
Is there any fault in your car that is hindering you from enjoying a smooth driving experience? Allow us to help you.Being mobile mechanics, we will bring our services at you desired location. To ensure that you don't miss your regular servicing, we bring our setup to you. This is the most effective way to keep your service records up to the mark. No matter where you are in Werribee, our mechanics are just a call away.
Here are some reasons that we are among the best in Werribee for car owners:
● Industry experts with 15years+ of experience
● Latest tools, products and devices
● Detailed diagnosis and inspection
● Quality automotive services
● Reliable, swift assistance
● Convenient
● Cost-effective
● Fully accredited mechanics
We ensure that each of our services is transparent to our customers. Our technicians keep you updated, note your suggestions, and get your approval prior to servicing your vehicle. Book a free quote today with one of the leading car mechanics Australia's.
WHY CHOOSE US
Over 15 years of professional experience with mechanical repairs.

We accept Afterpay & Humm at our workshop!

Over 15 years of professional experience with mechanical repairs.
We are transparent with our pricing to ensure no surprising bills.
Our services are carried out quickly to ensure your car is ready to go as soon as possible.
Trusted throughout Wyndham for our mobile mechanic services.