Affordable Car Mobile Mechanic in Werribee and Melbourne
Car repairs are essential for each vehicle, at some point of time or another. That is why it's a good idea to have a reliable, professional automotive service by your side. GP Mobile Mechanic is an automotive service offering convenience, affordability and reliabilityin Werribee and Melbourne. Our trained car technicians provide you with quality assistance including a thorough inspection, advice and repair work in detail. Transparency is highly valued at our workshop. Whether you need a major repair or some minor repairs, our car experts will ensure the job is done in a short timeframe. We provide our automotive services at a cost-effective rate.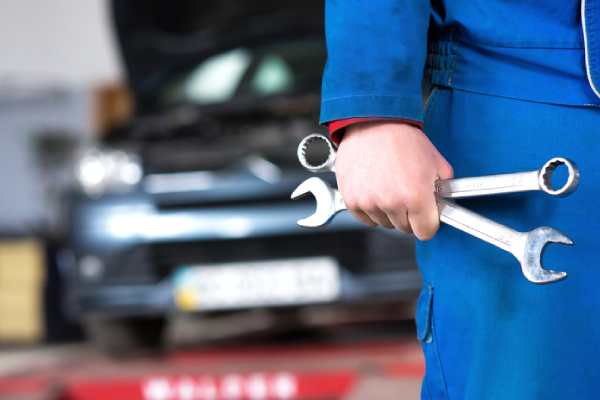 Only high-quality equipment and authentic spare replacements supplied by genuine manufacturers are used for all our automotive services. Our fleet mechanic service is available 24 hours for all types of repairs at your preferred location. At GP Mobile Mechanic, our technicians are well-trained to repair all makes and models. Our prices are highly competitive for a mobile mechanic service. With us, you save a lot of money, time and effort. All you have to do is reach out to us for any car related issues and our experts will solve them for you. We can assist you with brake and clutch repair, car battery replacement, logbook servicing, wheel alignment, auto electrical service and more.
The love that car owners have for their vehicle is immense and that is why experts at GP Mobile Mechanic believe in working progressively. Thus,without your consent our mechanics do nothing extra which saves you from any bull pricing. If you are experiencing a roadside breakdown or a midway engine failure, then don't worry! Our mechanics will reach you in no time. Just give us a call and relax as we bring your vehicle back to life. Our mobile mechanics on the fleet are the ultimate rescue team for Melbourne's motorists.
Why Choose GP Mobile Mechanic?
At GP Mobile Mechanic, we aspire to provide service that surpasses excellence. Being among the top car mechanic service in Australia, we are perfect for car owners that need help, especially in unexpected situations. Here are a few reasons to choose us:
● Industry experts for 15 years
● 24 hours on fleet availability
● Wide-ranging services
● Affordable
● Fast service
● Qualified team of professionals
● Use only high-quality equipment, tools, and products
● Use genuine car spare manufacturers and suppliers
Checklist mobile mechanic and maintenance in Werribee and Melbourne
With 15 years of experience in the automotive industry, we understand different vehicular needs well. Whichever make and model you own, at GP Mobile Mechanic, we work in accordance with manufacturer standards. This way you retain your warranty without voiding it with any repair.
Our horizon keeps expanding. Thus,we cover a large spectrum with our wide-ranging car repair services including:
● Mechanical repairs and service
● Logbook servicing
● Auto-electrical repair and service
● Brake and clutch repair and service
● Car air conditioning repair and service
● Fleet maintenance
● Pre-purchase inspection
● Radiator repairs
● Roadside assistance
● Disc and drum brake machining
● Car battery replacement
Join hands with one of the top on-site car repair services- GP Mobile Mechanic.