Basic Car Radiator Repair and Maintenance Service in Melbourne and Werribee
Over heating is a common automotive issue, especially in hot weather. However, the ignition does not heat from external sources but rather internal sources. If your car is overheating, then probably your radiator needs to be repaired or replaced. At GP Mobile Mechanic, we provide quality radiator repair and maintenance service for your automobile at any location in Werribee and Melbourne.
A radiator is a crucial component of a car that helps maintaining optimum temperature of the vehicle's mechanical system as well as the engine. A car steaming up is not at all to be taken lightly.GP Mobile Mechanic is a professional service that works efficiently to ensure that the radiator is in a good condition.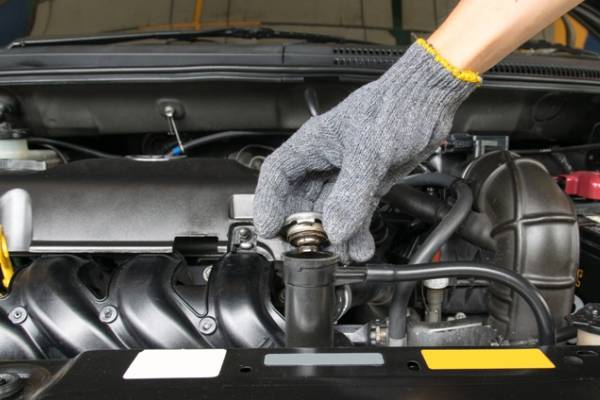 Early diagnosis of the problems helps in fixing issues. Our regular maintenance service helps in keeping every auto component including the radiator in a top-notch condition.
Recognise The Effects of Radiator Malfunctioning
When the car radiator begins to deteriorate, it fails to neutralise the temperature of the car. If not repaired on time, this overheating can cause severe damages to the car's internal components.  To avoid such a situation, we recommend getting regular radiator maintenance from a professional car repair service. At GP Mobile Mechanic, we provide quality automotive services at affordable prices range. If you don't have the time to book an appointment for visiting our workshop, then don't worry. We are a service on the fleet. Thus, our team can come to a location of your convenience.
Know when your radiator needs a repair or service:
Engine overheating
Drop in coolant levels
Puddle under the engine If you are facing any of the above issues, do not delay the service. Our skilled technicians quickly fix the issue to save your car's functionality. At GP Mobile Mechanic, our customers always come first.
Know why the radiator stops working:
Leakage in coolant or fluids
Faulty cooling system
Clogging and rusting
Small holes in the cooling system due to corrosion
The team of professional technicians at GP Mobile Mechanic is trained to service and repair all makes and models and all types of auto radiators. Whether your car is suffering from a minor or major issue, our expert mechanics are there to help.
Our radiator repair and maintenance service includes:
Checking for leaks
Checking for pressure in cooling system
A full coolant flush to remove clogging
Repairing or replacing radiator
Filling radiator with coolant
Test driving and rechecking.
We work in a step-by-step manner to ensure the issue troubling your vehicle is fixed. From a comprehensive diagnosis and inspection of the error to the servicing and repair of the radiator, we don't proceed without your suggestion and approval.
GP Mobile Mechanic Is Your One-Stop Shop For Radiator Repair
Need an urgent radiator repair locally, but can't spare time to visit our workshop? No worries!Our expert mobile mechanic service is just a call away from your destination in Werribee and Melbourne.With 15 years of industry experience, our mechanics are well versed with vehicles of all makes and models.
Here are a few reasons our clients trust us:
Our expertise in automotive industry
Premium-quality service
Genuine repair and authentic replacement
Transparency
Flexibility of location
Fast turnaround time
Cost-effective
Team of trained technicians
Use of only high-quality equipment
We are a trusted name in radiator repair. Whether it is the radiator, radiator cap, thermostat, water pump or hose, we can repair or replace any of your car components in accordance to your needs.